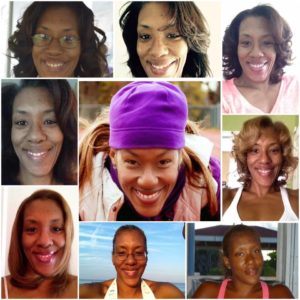 When I was a child, I talked like a child, I thought like a child, I reasoned like a child. When I became a man, I put the ways of childhood behind me.
I Corinthians 13:11 NIV
My faith journey began in a little country church where my family had been members for generations and has taken me to be a member at the largest church in NYC. Over the years I have learned a lot and grown a lot. Most of all I have learned that FAITH is what determines how we approach everything in our lives. Each decision we make is grounded in the faith we have that it is going to work in our favor. So, when I had two children and gained 50 pounds each time, it was time to step out on faith and change who I was. Thus began my fitness journey. It took me eight months to lose 50 pounds through diet and exercise.
I am a graduate of West Chester University with a B.S. in Secondary Education and of Lincoln University with a M. S. in School Administration. and I have also obtained a M.S. in Nutrition Education from American University. I have been an educator for over twenty years. However, during my personal journey, I developed a love for health and fitness. It was a natural step for me to begin to share my enthusiasm with others. My approach to fitness is holistic. I believe we have to nurture our inner man and our physical man in order to be whole. As a wife, a mother, an educator, and a fitness enthusiast, I am often pouring out to many people on a daily basis. The FitFaith Life is all about restoring that balance and living a life the honors God by honoring my body with healthy food and daily movement.
I am an AFAA Certified Group Fitness Instructor and Personal Trainer.
Please Note:  All of the information I share has been carefully researched but is not intended to be medical advice. It is always best to consult with your physician before beginning any exercise or diet plan.
Let's Stay In Touch