I always considered myself to be a pretty fit and active person. When I got married I did what most newlyweds do… I cooked and I ate and I packed on a few pounds! I knew that I wanted to shed a few of the pounds I had gained as a happy newlywed. I would go to the gym sporadically and saw sketchy results. Then, I had two children in two years, which changed my wanting to shed a few pounds to needing to lose at least fifty pounds! As a new mom with a toddler and a newborn there was no way I was going to the gym, even though in my mind I saw myself getting up at 5am every morning, going to the gym and getting my pre-baby body back. You know, like all those other moms out there…. Anyway, that vision did not became my reality. I realized that I was going to have get started with what I already had.
When I decided it was time to get in shape and lose the baby weight, I gathered the various equipment I had scattered all over my house and discovered that I had a pretty effective home gym. I found that you can get fit at home with no or minimal equipment that won't break the bank! The equipment that I have includes, dumbbells, a stability ball, an exercise/yoga mat, a jump rope, and resistance bands. I use each of these in various ways to create a great workout!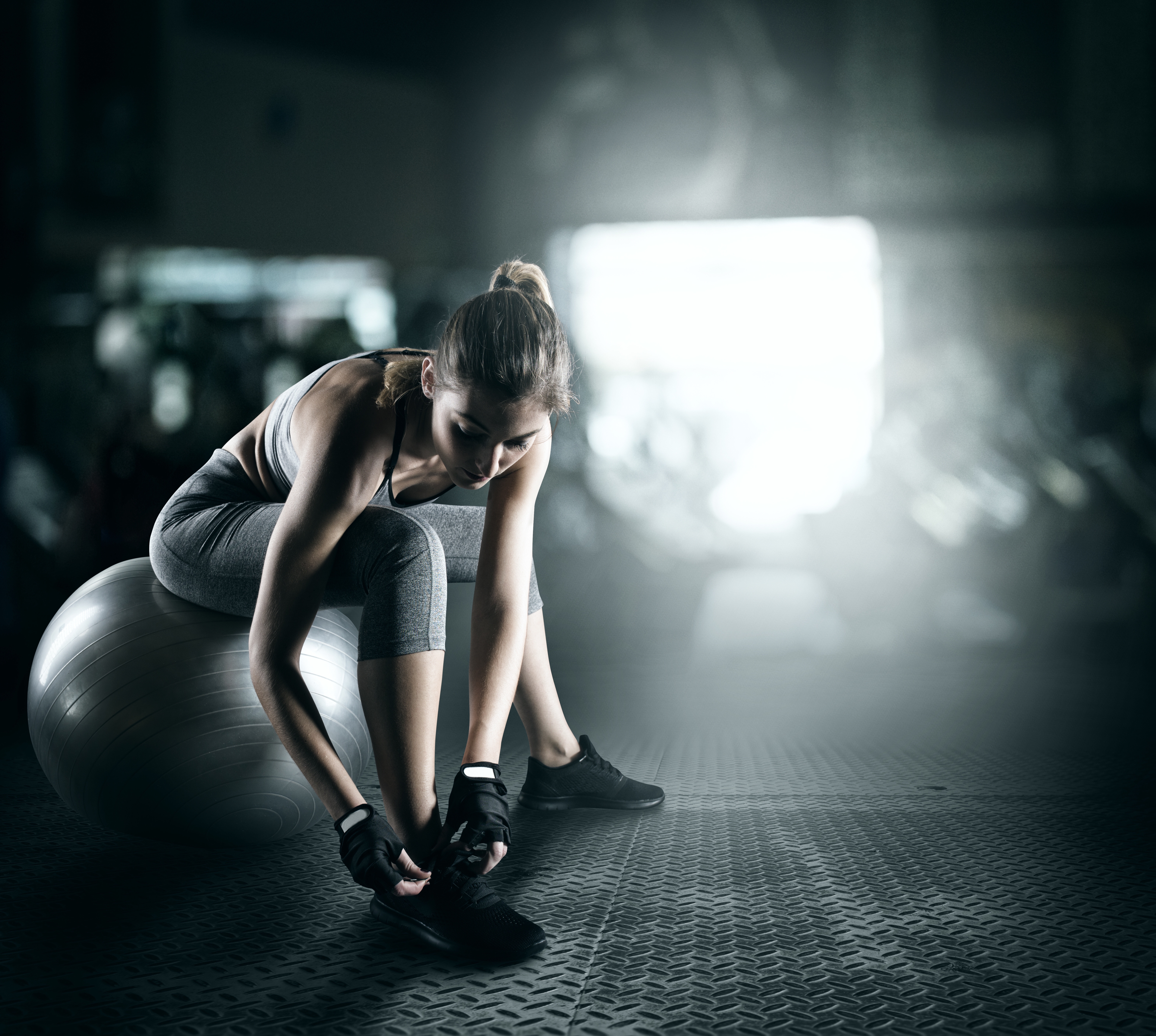 I have three pound and five pound dumbbells. I use the three and five pound weights when I do squats to make them a bit more challenging. Place one weight in each hand. As you bend your knees into the squat position, lift your arms in front of you to shoulder height. Do three sets of five to start. If you can do more, increase the number of reps per set.
Although my stability ball has become more of a toy for my kids, there are some excellent core exercises that can be done using it. A simple and easy one that is very effective is crunches. To do this, lay back on the ball with your feet firmly on the floor. Place your hands with your fingertips to your ears, so you do not strain your neck and gently and smoothly lift your head pointing your chin towards the ceiling.
My exercise/yoga mat is of great use, especially since my entire house has hard wood floors! I use it for everything from sit-ups to crunches to planks and more. When choosing a mat, make sure you choose one that has enough cushioning to be comfortable and enough of a grip so you won't slide around while exercising.
Another simple tool is my jump rope. I have to admit my rope has been under utilized. However, recently I took it along with me to my family reunion. Mostly because I had packed a jump rope for my daughter and I wanted to show her how to use it. I got a great workout on the go! That is the beauty of the rope. It is compact and travels well. With this in your arsenal there is really no excuse not to get a workout in. If you don't know where to begin, try this jump rope workout by FitnessBlender.com. http://www.fitnessblender.com/v/workout-detail/Jump-Rope-Weight-Loss-Routine-20-Minute-Home-Cardio-Workout/8u/
Another compact and easy to use item are resistance bands. They can be used for a total body workout. I primarily use them for my arms but they can be modified to workout your legs as well. Two of my favorite resistance band exercises are a simple curl and a shoulder press, although I know I could also do this with my weights. You can also combine those two exercises to make your workout more challenging. Resistance bands come in a variety of colors which correspond to different weights. They can be bought individually or as a set. Again they also travel well eliminating excuses.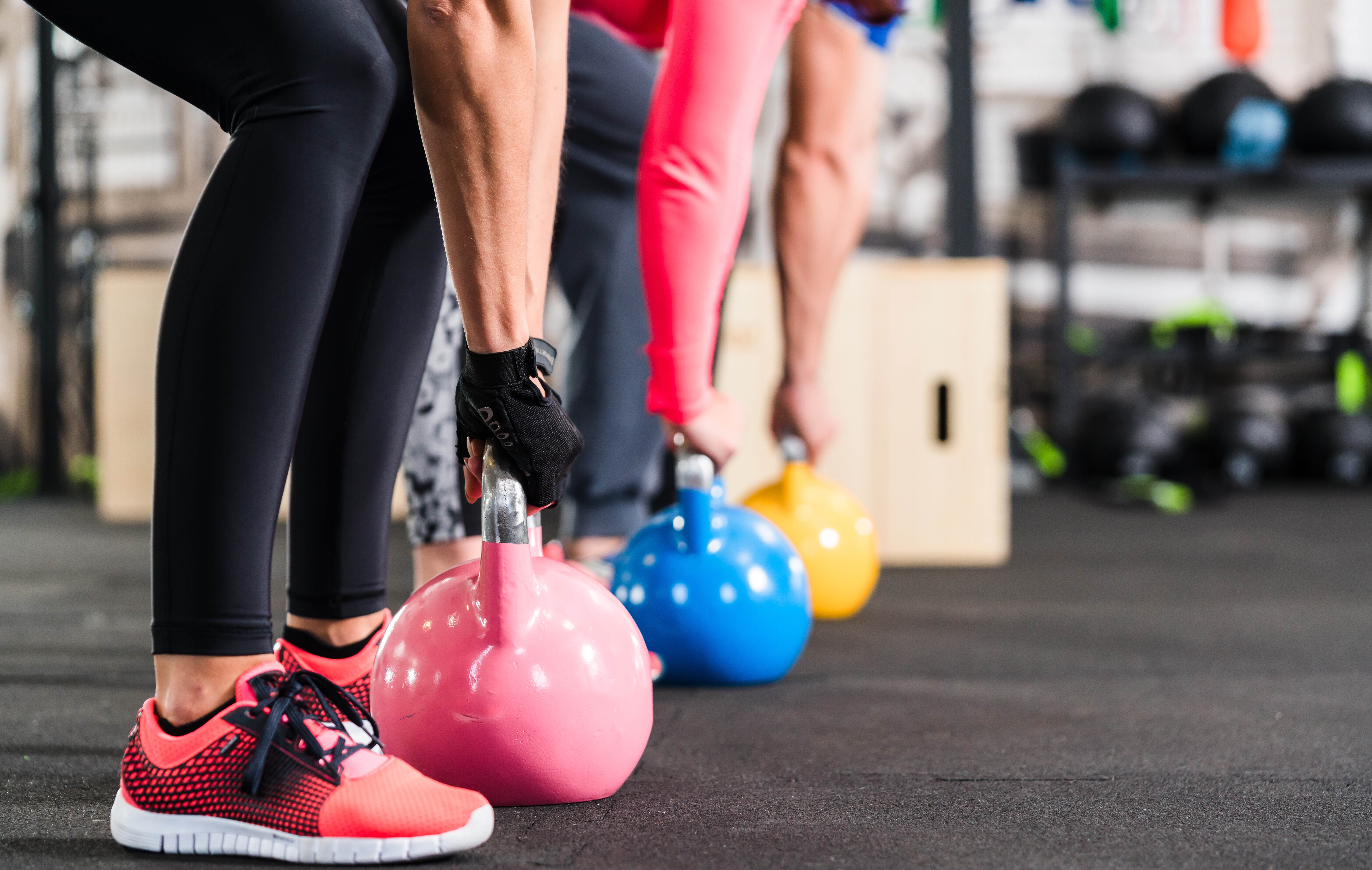 Since starting to work out a few years ago I have added Kettle bells to my arsenal. I plan to add these final items to my home gym to continue to add variety to my workouts, a Chin-up Bar, and a Bosu Ball. Kettle bells are the most trendy and popular workout equipment these days. Beside being on trend they provide an excellent upper and lower body workout. A chin up bar provides a full workout for your arms, shoulders, back and chest. They are available in sturdy varieties that don't require being screwed into your doorway and they are compact enough to be stored under your bed. Lastly, the Bosu Ball is another piece of stability equipment. It looks like a stability ball that has been cut in half. It can be used in a variety of ways to build your core muscles.
Often people don't embark on a journey to fitness using the excuse that they can't afford a treadmill or a gym membership. The reality is that three out of four gym memberships go unused any way. I have introduced you to eight must have items for your home gym. If you purchase one item each month, you will have your complete home gym just in time for summer! Remember to be fit and have fun!
What is your favorite at home gym equipment?