Today I Celebrate! 50 years of life is an accomplishment and I feel like I'm just getting started! So as I reflect on my life and the most recent decade I wanted to share 50 Things I've Learned.  On my 40th birthday I was five months pregnant with my first baby and clearly had NO IDEA what the next ten years would bring. Today, I can look back at the lessons learned and I am grateful. I am thankful and I am BLESSED!
Here is a list of 50 things I have learned… (They are in no particular order of importance but they are all things I live by)
1.Love God and Love People
2. Put God First!
3. Life is Short
4. Being Kind is Important
5. Be Yourself
6. Help Others
7. Express Yourself
8. NO is a Complete Sentence
9. LOVE is an Action Word
10. Loving Yourself is not Selfish
11. Friendship is a Two-Way Street
12. There are people who are KIND.
13. SMILE
14.Embrace Change.
15. Wisdom has a price.
16. Do what you LOVE, the money will come.
17. Beauty comes from within.
18. Marriage is not 50/50, it's 100% ALL OF THE TIME!
19. Learn to say, "I'm sorry, I was wrong"
20. Asking for help doesn't make you weak, it makes you strong.
21. We do in fact become our mothers.
22. My mother was right.
23. History only repeats itself if we don't learn from it.
24. Protect Your Peace
25. There will always be someone who does what you do better, but there is no one that does what you do like you do it!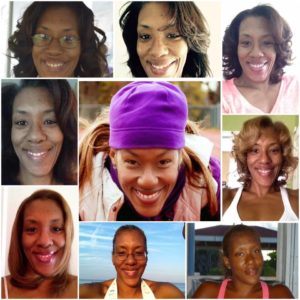 26. Being a mom is the most rewarding, thankless job I will ever have.
27. Always shoot your shot, if you miss it becomes practice.
28. Live Life like it is GOLDEN!
29. Value relationships over money.
30. Know YOUR Story! LIVE YOUR LEGACY!
31. Listen twice as much as you speak.
32. Be HONEST with yourself and with others.
33. TRUST your intuition.
34. If GOD didn't say DO IT, Don't DO IT!
35. Study the Word of GOD!
36. Mentor someone
37. Be a ROLE MODEL
38. Speak up for what you believe in.
39. FAMILY FIRST
40. Invest in yourself
41. Take chances
42. Save money
43. Cultivate your passions
44. Be a LIFE LONG Learner
45. Eat Healthy but enjoy what you like.
46. Balance is the KEY to LIFE.
47. PRAYER WORKS
48. Say what you mean and mean what you say.
49. Love your body, its going to change and that is OK!
50. I AM ENOUGH!
What have you learned in life? Leave me a comment with your favorite life lessons.